"N-Coat" a synthesized paper made with polypropylene that offers a vivid whiteness and beautiful glossy appearance.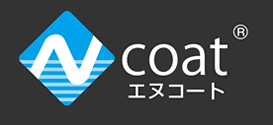 Nakamoto Packs' polypropylene-synthesized paper called N-Coat, has a vivid whiteness and a beautiful glossy appearance. This is a synthesized paper that has a unique ambiance, and is extremely smooth, and strong.
The synthesized paper with the highly smooth finish, and strength, and a unique ambiance is called N-Coat.
N-Coat - Sectional Photo Taken by Microscope

N-Coat has a 3-layer structure that sandwiches a middle layer that has the micro-void with polypropylene.
This prevents the generation of paper dust, and gives the surface its shiny, glossy appearance.
Polypropylene is the raw material, so it is not only light-weight, but also gentle on the environment. Those are the benefits of N-Coat.
N-Coat - Differences in Surface Roughness (3D Shape Diagram of Surface)

Polypropylene, the raw material of N-Coat, has excellent performance in its moisture-proof property, and chemical resistance, and is one of the lightest materials among plastic resins.
This is a very safe resin used in every aspect of our daily lives, and does not emit hazardous substances such as carbon gas or chlorine or the like, even when incinerated.
Standard and Physical Properties of Each Grade of N-Coat
Product
Name
Thickness
(µ)
Basis
Weight
Rupture
Strength
(N/mm2)
Rupture
Elongation
(%)
Tear
Strength
(mN)
Glossy
Level
(%)
Opaque
%
MD
TD
MD
TD
MD
TD
Front
Back
TNR
70
59.5
100.0
240.0
179.0
42.0
146.0
255.0
66.1
54.7
83.9
TNR
80
68.0
100.0
240.0
183.0
43.0
178.0
301.0
56.4
53.8
86.5
SNR
80
62.3
90.0
220.0
172.0
37.0
172.0
260.0
68.1
63.8
89.2
WTNR
160
119.0
98.5
182.3
57.0
21.8
450.0
652.0
62.6
60.3
92.8
WTNR
Light
Shielding
140
119.0
98.5
182.3
57.0
21.8
450.0
652.0
62.6
60.3
100.0
NA
70
54.1
108.1
200.2
55.0
40.6
218.0
824.0
105.2
104.7
85.1
NA
140
97.3
86.4
131.6
55.2
40.1
389.0
145.0
106.3
105.8
92.3
WNA
280
198.8
59.4
104.2
145.3
44.9
1109.0
585.0
110.2
109.5
98.3
(Characteristic values; not standard values)
Usage Examples of N-Coat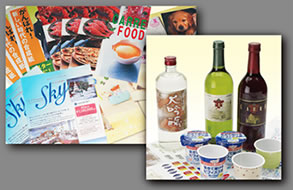 ■ Commercial Printing
Can be used for posters, CDs, catalogs, game packages, fliers and many others
■ Packages, food cases, cosmetic boxes
Backing paper, POP, tape, notions bags, wrapping paper, and the like
■ Adhesive paper
Stickers, POP, home appliances, medicine labels, foods and others
■ Others
Wall paper, book covers, paper products, construction uses and others